Selling your home in the Florida Keys?
Sometimes the best time to sell is when the listing competition is lower than normal. Plan ahead and contact Jim to develop a plan to achieve the best results for you.
Coldwell Banker Schmitt Real Estate agents get your home sold!
More transactions than the next four companies combined and stretching the lead as compared with 2019.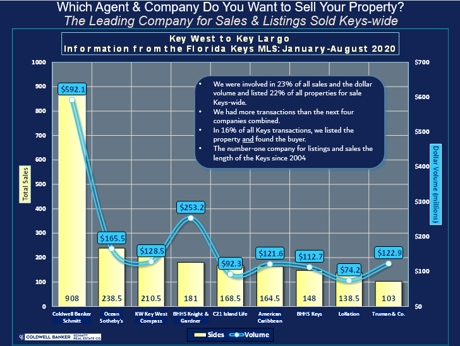 For the number crunchers: