Florida Keys SF Stats for 2022
2022 continued to be a busy year in the Florida Keys, while single family sales were down by over 29%, lack of inventory was still the biggest contributing factor. Single Family new listings ended up being down over 5% from the previous year. If you go back to pre-covid years, single family home sales are still up year over year and the number of months of inventory still remains below 6 months.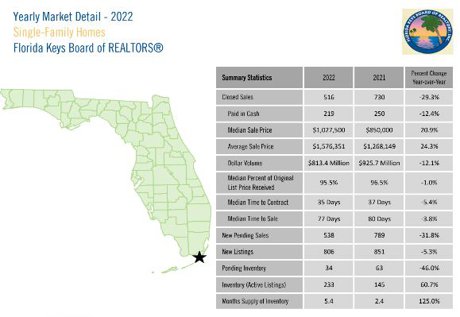 If you like numbers and want to dive deeper into the Florida Keys single family market stats for 2022 , you can read the full report. If you would like to discuss the market in more detail or would like a valuation for your Florida Keys home, call us (305) 451-2111.